What Is A Package Manager?
A
Package Manager
or package-management system is a collection of software tools that automates the process of installing, upgrading, configuring, and removing computer programs for a computer's operating system in a consistent manner. A package manager deals with packages, distributions of software and data in archive files. Packages contain metadata, such as the software's name, description of its purpose, version number, vendor, checksum, and a list of dependencies necessary for the software to run properly. Upon installation, metadata is stored in a local package database. Package managers typically maintain a database of software dependencies and version information to prevent software mismatches and missing prerequisites. They work closely with software repositories, binary repository managers, and app stores. Package managers are designed to eliminate the need for manual installs and updates. This can be particularly useful for large enterprises whose operating systems are based on Linux and other Unix-like systems, typically consisting of hundreds or even tens of thousands of distinct software packages.
Cydia

Cydia is a package manager mobile app for iOS that enables a user to find and install software not authorized by Apple on jailbroken iPhones, iPads and iPod touch devices. It also refers to digital distribution platform for software on iOS accessed through Cydia software. Many of the software packages available through Cydia are free of charge, although some require purchasing. Cydia is also the first package manager. Cydia is developed by Jay Freeman (also called "saurik") and his company, SaurikIT. The name "Cydia" is a reference to the moth genus Cydia, notably the codling moth (with a scientific name of Cydia pomonella), which is the proverbial "worm in the apple."
Sileo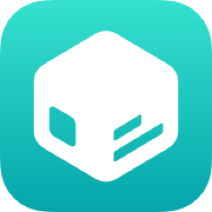 Sileo is a software installer created by Sileo Team (CoolStar, Alessandro Chiarlitti and Kabir Oberai) that uses the Debian APT system for package management. Sileo, which supports all devices (except Apple Watches) running iPhone/Apple TV tvOS 11 - iOS 12.1.2 on Electra and Chimera jailbreaks. By default, Sileo includes the third party repos BigBoss, Chariz, Chimera (or Electra, depending on the jailbreak tool), Dynastic and Packix.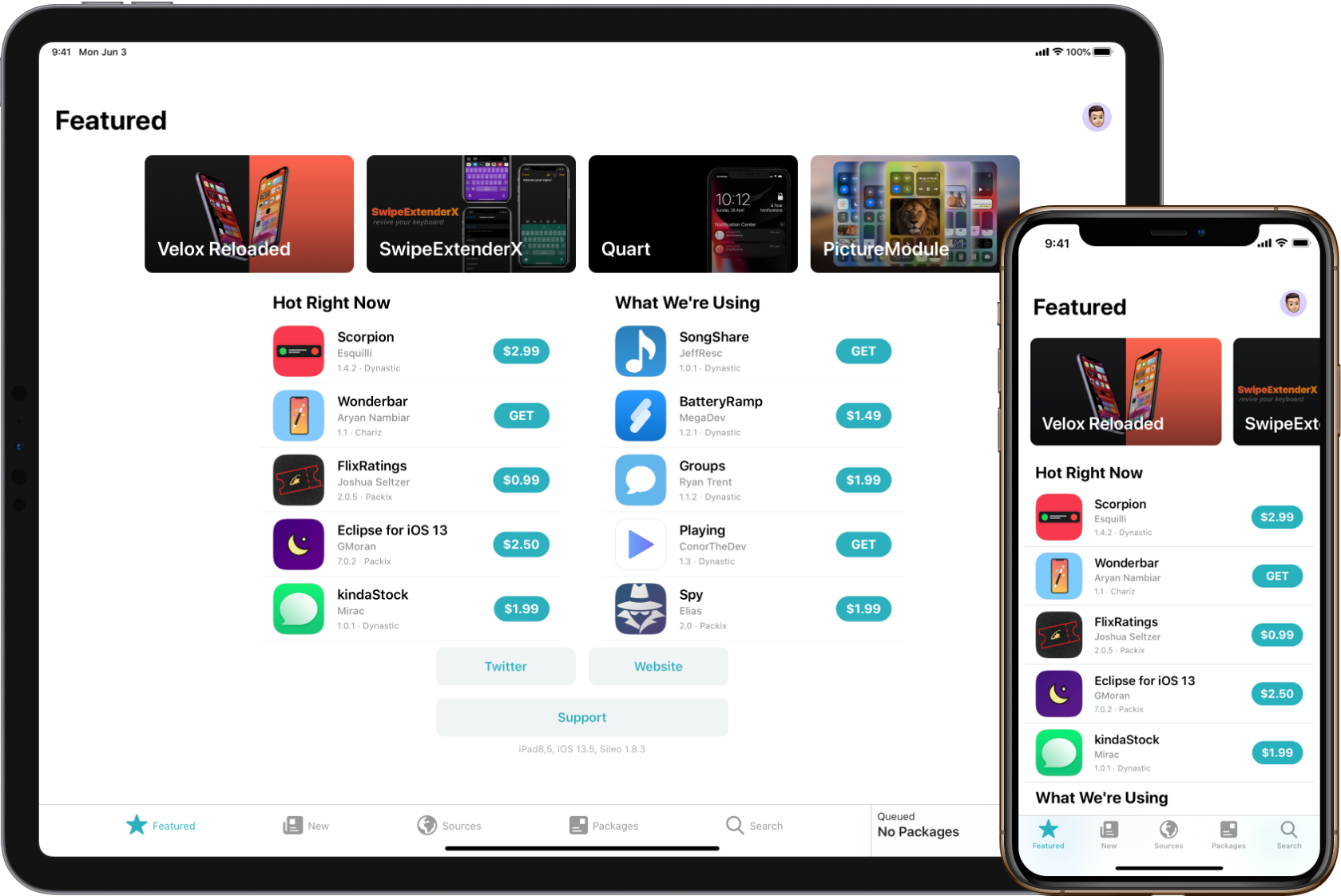 Zebra
Zebra is a package manager application, similar to Cydia and Sileo. It supports iOS 9 and up. Zebra provides much of the functionality of Cydia and Sileo while maintaining a simple interface. A built-in dark mode is available, as well as multiple icons. Zebra is developed by Wilson Styres.
Instaler.app
Installer.app was a freeware software installer for the iPhone created by Nullriver and later maintained by RipDev, first released in summer 2007 and maintained until summer 2009. Installer allowed users to install third-party applications into the iPhone's Applications directory where native applications are kept. Users could install applications from a variety of sources (over Wi-Fi or UMTS) provided by software developers or directly onto the iPhone without requiring a computer. Users could browse lists of applications inside Installer to find ones they wanted to install. In June 2009, RipDev dropped support for Installer in favor of developing a different package manager and installer named Icy.
Installer 5
Slava Karpenko announced a project to work on Installer 5. Slava Karpenko revealed to Infini Dev that the project had been dropped by him. Infini-Dev then took over and after a while moved the project under the AppTapp Team name. Now they are currently working on Installer 5 with more developers working on the project. The release date is TBD, although a public beta was released on July 3, 2019.
Saily
Saily is a brand new package manager. It is being developed by @Lakr233 (Sr. Dev) & @BreckenLusk (Jr. Dev).